When it comes to sheet metal, many often think of the metal used to create roofs or other simple metal fixtures. However, if you truly pay attention to sheet metal in the USA, you can plainly see that there is a variety of different types of sheet metal, everything from ornamental sheet metal like cupolas and balustrades for more historic buildings to doors and other components.
That's why the team of sheet metal design, fabrication, and installation experts from Heather & Little have collected some important information for you here about precisely what sheet metal is, and the variety and styles of sheet metal on the market!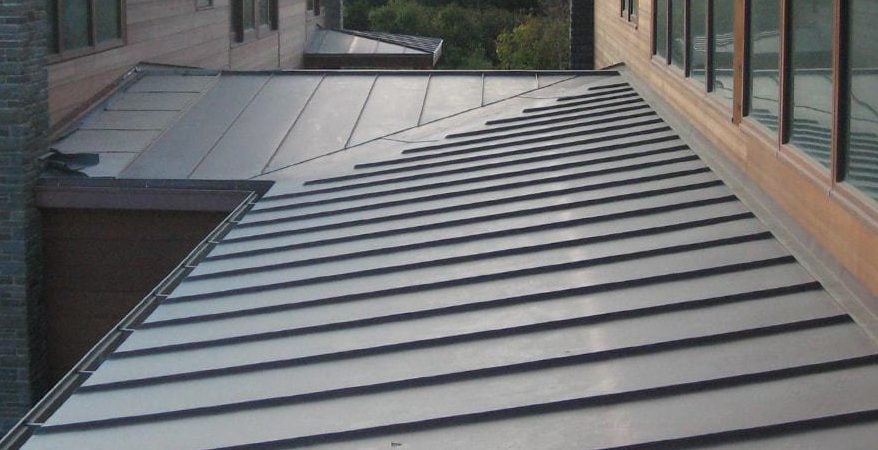 What Exactly is Sheet Metal?
In the simplest of terms, sheet metal is one of the many shapes and forms that metal can be bought and used for in a variety of applications. Often, sheet metal is categorized based on thickness. However, the manufacturing process can be more complex than you might think, especially when considering the type of metal one is working with. Some of the most common metals used in the sheet metal formation process include aluminum, copper, stainless steel, carbon steel, and more.
Copper is most commonly used as decorative sheet metal for buildings or to create ornamental designs, whereas other sheet metals, since they boast the same properties and tensile strength as the metals they're made from, can be used for everything from roofing to machining purposes.
How is Sheet Metal Produced?
The two most common ways of producing sheet metal are hot-rolling and cold-rolling. For sheet metal being used for construction purposes, plates that need to be thinner are often hot rolled to make things more efficient. It's important to note that cold-rolling will create sheets up to 6 mm thick and are most often used for sheet metal intended for more precise applications.
There are also a variety of shaping and forming processes that sheet metal undergoes to reach the desired shape, size, or design. These include:
Bending: This is a process in which sheet metal is bent to form the desired shape through various bending methods such as air bending, edge bending, or v-bending that employs a punch and die mechanism to give the metal the desired shape and consistency.
Curling: To make some sheet metal safer for handling and installation purposes, sheet metal curling is employed. This is when a circular ring is created at the edge of the metal.
Hydroforming: One of the more innovative methods of sheet metal creation, hydroforming is when sheet metal is placed on a die and a high-pressure fluid is used to shape the metal, rather than the common die shaping process mentioned above. This helps sheet metal manufacturers create more complex parts more efficiently than with other methods. It's also often used to create more unique shapes and ornamental designs.
Ironing: When your sheet metal needs to have varying thicknesses in different areas, the metal is ironed out to make it thinner and achieve the desired thickness by drawing the metal out.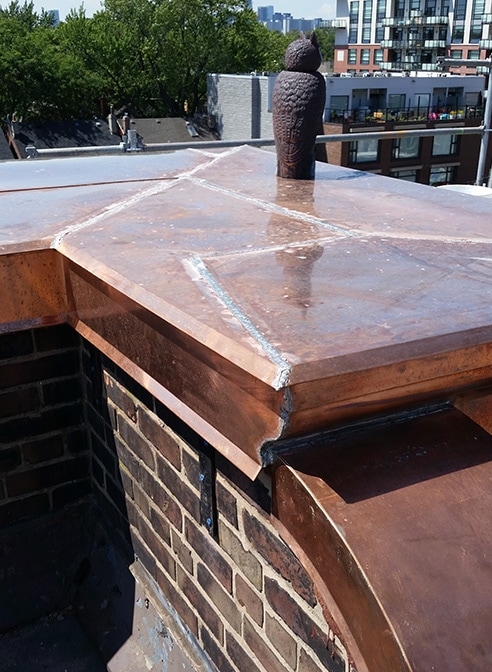 How Many Types of Sheet Metal Are There?
As mentioned previously, sheet metal comes in all shapes and sizes, as well as in different metals depending upon the application where they'll be used. Some of the most common are:
Aluminum: Due to its affordability, aluminum is one of the most popular types of sheet metal. Not only is it easy to fabricate but it also offers great conductivity, and corrosion resistance, and can be easily recycled. This type of sheet metal is used for everything from cooking equipment to car parts.
Carbon Steel: One of the most durable sheet metals available, carbon steel offers high hardness and strength and is often heat-treated to decrease ductility. This type of metal is commonly used for industrial purposes that require a sheet metal that can perform well in more extreme environments.
Stainless Steel: Another high-performing sheet metal, stainless steel offers great durability and versatility and is fire-resistant, corrosion resistant, and provides a good strength-to-weight ratio. Many different types of machinery employ stainless steel, especially the food industry because of its strength and easy maintenance.
Copper: Copper features high conductivity, making it ideal for electrical manufacturing purposes. However, it's also frequently used to design roofs, gutters, and doors and is very durable. Over time, copper can develop a beautiful green patina that can offer a one-of-a-kind look, in addition to making it more resilient to the elements.
Contact us today for sheet metal in Canada!
If you're in need of sheet metal in Canada, Heather & Little specializes in a variety of manufacturing and installation solutions to suit your needs. Contact us online for a quote or call (866) 855-5371.